Four firms seek bankruptcy of UTair air carrier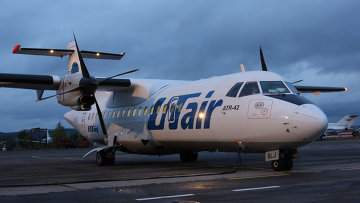 12:27 20/03/2019
MOSCOW, March 20 (RAPSI) – Four companies have filed bankruptcy claims against UTair airline with the Commercial Court of Khanty-Mansi Autonomous Area, according to court records.
The dates for hearing applications of Hydropromenergostroy, Inter, Yugan-Union card and Flash Light financial company have not been scheduled yet.
According to the managing director of Raiffeisen Bank Dmitry Sredin, UTair is expected to complete its continuing debt restructuring by the mid-2019.
The airline reports that it is in a regular dialogue with creditor banks.
UTair is ranked among Top 5 of Russian air carriers.