Russian detention center's contractor appeals ruling in dispute with penitentiary service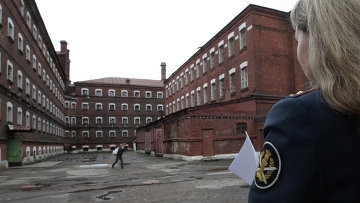 14:03 05/06/2019
MOSCOW, June 5 (RAPSI) – The General Construction Corporation, a principal construction contractor of the detention center, known as Kresty-2, has filed an application with the Russian Supreme Court seeking reconsideration of a ruling in its dispute with the Federal Penitentiary Service's Directorate for St. Petersburg and Leningrad Region, according to court records.
The Commercial Court of St. Petersburg and Leningrad Region refused to recover 11.5 billion rubles (about $180 million) from the penitentiary directorate upon the contractor's lawsuit in August 2018. Later, appeals courts upheld the ruling.
The applicant demanded collection of damages from the defendant for non-compliance with deadlines document delivery.
The construction of Kresty-2, the largest detention center in Russia and Europe accommodating 4,000 detainees, began in 2007. By comparison, Kresty-1 detention center, which history dates back to 1730s, was originally designed for 1,150 detainees.
Over 20 buildings of the detention center are located on the 35-hectare area. In July 2010, then deputy director of the Federal Penitentiary Service said that the project's cost was 16 billion rubles.