World's largest detention center to open in Russia in 2016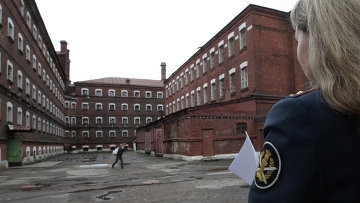 14:55 17/10/2014
ST. PETERSBURG, October 17 (RAPSI) - A new detention center, known as Kresty-2, which will be the largest of its kind, to open in early 2016 in the suburbs of St. Petersburg, prison service director Gennady Kornienko told journalists on Friday.
Kresty-2 will cost a total of 11.9 billion rubles ($290 mln) in public funds, Kornienko said.
The center with four large courtrooms and over 150 visiting rooms to house up to 4,000 detainees.
Each inmate will be provided with 7 square meters of living space in a cell, which meets the standards set by the European Committee for the Prevention of Torture (CPT).
It will be the first detention center in Russia equipped with elevators.
The buildings of the center are arranged in the shape of a cross which allows officials to have better control over the area, according to Kornienko.
The first five facilities including dormitory, laundry room, workshops, and kitchen were commissioned on Friday.
Kresty-1 detention center was originally designed for 1150 detainees. Its history dates back to 1730s.