Appeal against Russian Pension Fund official's detention in bribery case set for July 31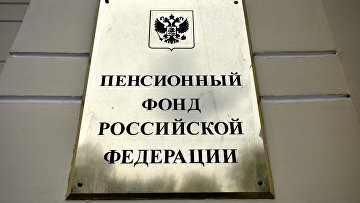 19:03 16/07/2019
MOSCOW, July 16 (RAPSI) – The Moscow City Court will hear an appeal against detention of deputy board chairman of the Russian Pension Fund Alexey Ivanov in a 4.4-million-ruble bribery case on July 31, the spokesperson of the Basmanny District Court Yunona Tsareva has told RAPSI.
On July 12, the Basmanny District Court of Moscow detained Ivanov and director of one of the departments of Technoserv Management company Alexey Kopeikin suspected of mediation in bribery until September 9.
Investigators believe that from 2017 to 2019 unidentified persons monthly transferred 200,000 rubles (over $3,000) to Kopeikin's bank account. The money was later given to Ivanov, according to the investigation.
Ivanov pleaded guilty and agreed to cooperate with investigators.
Searches were earlier conducted in the Technoserv system integrator's offices. The company is an IT-contractor of the Russian Pension Fund and other major state ordering customers.