Special forces unit member pleads partially guilty to robbery, embezzlement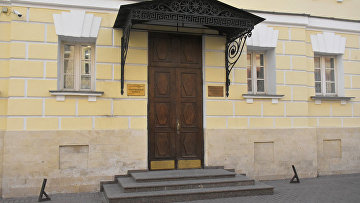 12:14 25/07/2019
MOSCOW, July 25 (RAPSI) – An employee of Russia's Alpha Group, the special-purpose counter-terrorism unit, Roman Obolensky has partially pleaded guilty to robbery and a 136-million-ruble embezzlement (over $2 million), RAPSI reports from the Moscow District Military Court.
According to his defense lawyer Boris Belyk, Obolensky confirmed that he took part in a certain operation prepared by the Federal Security Service (FSB) officers without him. He was only instructed by an alleged mastermind Arthur Vlasov that no weapons and threats must be used towards people at the operative site.
However, the court held that he should stay in detention.
On July 17, the court upheld detention of three other defendants, FSB senior lieutenant Vlasov, FSB captain Vladimir Urusov and the Federal Tax Service's employee Dmitry Chivkin.
In total, there are seven defendants. According to investigators, on June 10, under the pretense of active search measures the accused persons stole at least 136 million rubles (over $2 million) from an office of the bank Metallurg. Muscovite Alexander Yumaranov was recognized as victim in the case.