Tougher sanctions for drug propaganda should be applied in integrated manner - Moskalkova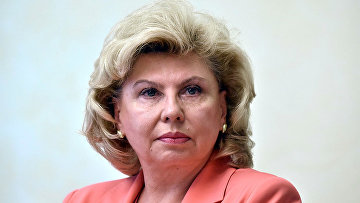 18:10 31/10/2019
MOSCOW, October 31 (RAPSI) – Toughening of punishment for drug propaganda must come amid realization of practical actions and public dialog, according to Russia's Human Rights Commissioner Tatiana Moskalkova.
Any measure cannot be sufficient if it is applied separately from the experiential action plan, political will and dialog between authorities and civic society, she said. Moskalkova believes that steps are made slowly toward that.
On October 30, lawmakers representing Just Russia political party introduced a bill on criminal punishment for online propaganda of drugs into the State Duma. The draft law envisages prison sentence of up to 5 years for illegal advertisement or propaganda of drugs. If is distributed in media or on the Internet, it would be punished with imprisonment of up to 7 years.
Currently, there are no criminal sanctions for this crime. Offenders just face administrative penalties.