Prosecution seeks 3.5 years in penal colony for ex-geological official in fraud case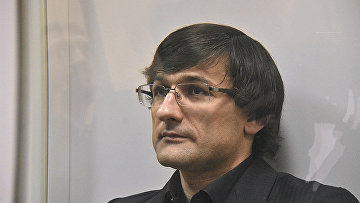 16:02 11/12/2019
MOSCOW, December 11 (RAPSI) – A prosecutor on Wednesday asked the 235 Garrison Military Court to pass a 3.5-year prison sentence upon ex-first deputy chief of the Russian State Geological Company (Rosgeo) Ruslan Gorring charged with large-scale fraud, RAPSI reported from the courtroom.
Additionally, the prosecutor demanded a 400,000-ruble fine for the defendant.
The case is considered under a special procedure envisaging hearing without examining evidence as the defendant has pleaded guilty.
According to investigators, from June 2009 to September 2010, Ruslan Ganizhev (Gorring), being an authorized representative of lawmaker Alexander Gazeykin, received over 19 million rubles ($300,000) from a businessman for the unhindered carrying out commercial activity in the Moscow Region's Leninsky District. The money was transferred to the accounts of sham companies. Later, the defendant during personal meetings demanded over 5 million rubles more from the entrepreneur.
On February 15, 2011, he was arrested when receiving the bribe. During interrogation, he made a confession.
However, later the accused fled from investigators and changed his surname. Gorring was arrested again on March 7, 2019, at Vnukovo airport near Moscow.