Moskalkova seeks for pardon of Israeli Naama Issachar convicted in Russia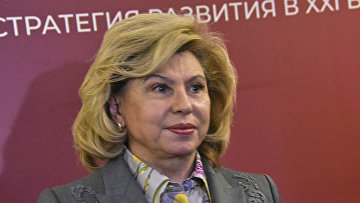 17:37 27/01/2020
MOSCOW, January 27 (RAPSI) – Ombudsman Tatiana Moskalkova has turned to a pardon committee asking that its members recommend applying of the act of pardon to Naama Issachar sentenced to 7.5 years in Russian prison for trafficking and possession of drugs, according to the rights commissioner's press service.
Earlier, Moskalkova said that she would support the convict's petition for parole.
Last week, Moskalkova met with the Israeli.Moskalkova communicated to the convict, checked her jail conditions and quality of medical care. According to the rights commissioner, the woman is generally in a good mood. The Israeli also did not complain about the incarceration conditions, the ombudsman stated.
Earlier, the warden of the penal colony in the Moscow Region, where Naama Issachar serves her sentence, was reprimanded for unlawfully denying her visitations of her mother.
According to Moskalkova, last year first deputy mayor of the town of Ashkelon in Israel asked her to protect Issachar's rights; the ombudsman promised to sort out the situation.