Halfback Glushakov loses $3 million damage claim against his former wife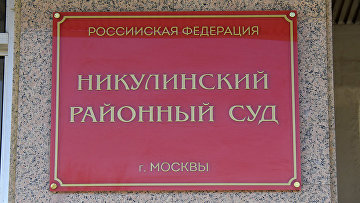 16:22 07/02/2020
MOSCOW, February 7 (RAPSI) – Moscow's Nikulinsky District Court on Friday dismissed a 200-million-ruble ($3 million) defamation claim filed by football halfback Denis Glushakov against his ex-wife, a spokesperson of the court told RAPSI.
Glushakov demanded that his former wife Daria pay him compensation for moral damage. The hearing was held behind closed doors.
The sportsman's claim was filed over distribution of discrediting audio and video records with the participation of him and his former wife on media and Telegram-channels. The halfback believes that his problems in Spartak FC and further transfer to another club were caused by these reports.
Daria Glushakova filed an action for divorce, determining the child's place of residence with the mother and alimony against the footballer in September.
The football player moved out about 300 million rubles ($4.6 million) before the divorce proceedings' institution, according to the lawyer's estimates. Attorneys of Daria Glushakova are demanding from banks disclosure of information on cashflows on the footballer's accounts.
In February 2019, a court annulled their marriage and awarded one third of the footballer's income to Glushakova as alimony.