Girl living in Moscow perinatal hospital for 5 years taken from hospital - ombudsman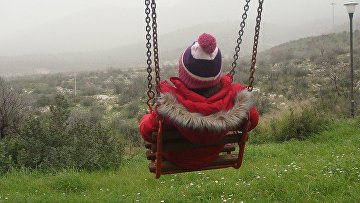 12:45 25/05/2020
MOSCOW, May 25 (RAPSI) – A girl, who had lived in a Moscow perinatal center for 5 years, was taken from hospital, the city's child rights commissioner Olga Yaroslavskaya announced Monday.
According to the ombudsman, the fate of this girl is unusual. People, who came up with her, did everything for her to be happy, Yaroslavskaya stated. The child is not in the hospital, she is ok, she added.
Also, social and medical specialists helped the kid to avoid stress, the rights commissioner noted.
In December media reported that the 5-year girl had been living in the perinatal medical center Mother and Child since her birth because her mother believes her child is terminally ill. However, doctors have not confirmed diagnoses voiced by the mother.
In January, the perinatal hospital reportedly applied to the child protection services claiming that the girl may be discharged, but parents do not take her home.
Earlier, another Moscow court considered the matter and held that the girl should be released from the medical center and return home. However, the child protection services found no legal instrument to enforce the ruling; bailiffs failed to give the order of enforcement personally to the child's parents.
In early February, Moscow's Presnensky District Court put limits on parental rights of the girl's parents. They were ordered to pay alimony in the amount of a quarter of their income. The child was fostered to the child protection services. In March, the ruling was upheld.
The case sparked public outcry. Russia's child rights commissioner Anna Kuznetsova also voiced fear in relation to the situation.