Bill on prohibiting foreign branch banks in Russia submitted to parliament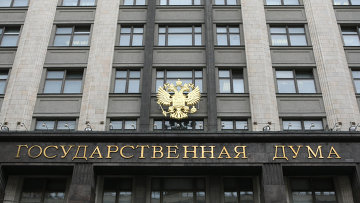 14:52 30/07/2012
MOSCOW, July 30 - RAPSI. The Russian government has submitted to the State Duma a draft law on prohibiting foreign banks from opening branch banks in Russia.
The bill has been drafted as part of the strategy for developing Russias banking sector for the period of up to 2015 and consolidates the agreements reached by Russian negotiators during consultations on Russia's accession to the WTO.
The draft law proposes excluding the definition of branche banks from Russia's banking system altogether. The wording "foreign' branch banks " will also be excluded from articles on the state registration of credit institutions with foreign investments and additional requirements for their creation and activities.
The current legislation allows for limiting foreign participation in the Russian banking system, which is established under a proposal by the Russian government and agreed with the Bank of Russia.
Currently, foreign branch banks in Russia are not registered. Foreign capital participates in the Russian banking sector in the form of subsidiaries, registered under Russian law.
Therefore, the foreign branch banks are not fully subject to the supervision of the regulators and are not obliged to comply with regulations on allocating finances to the mandatory reserve fund, report to the Bank of Russia in two accounting systems - the Russian and international, and submit monthly statements to the Bank of Russia.
The authors of the draft law say that such privileges granted to the foreign branch banks could reduce the competitiveness of Russian banks.