Proposals to increase punishment for drunk driving to be made by Nov. 1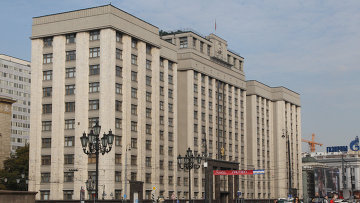 10:29 15/10/2012
MOSCOW, October 15 - RAPSI. Proposals on traffic safety, including increasing responsibility for drunk driving and car accidents which involve fatalities, are to be submitted to the government by November 1.
The initiative has been supported by Prime Minster Dmitry Medvedev.
The minutes of Medvedev's October 5 meeting on traffic safety were published on the government's website on Saturday.
"The Interior Ministry, the Justice Ministry and the Transport Ministry, jointly with the federal executive authorities concerned, shall submit their proposals by November 1, 2012 on amending criminal and administrative legislation, which will include suggesting a substantial fine for driving in a state of intoxication, as well as the driver's forfeit of his or her license for a longer period (than is currently stipulated)," reads the document.
The proposal to increase the severity of the punishment for drunk driving was triggered by an inebriated driver driving into a bus stop in Moscow, killing seven people, including five orphans.
The State Duma is expected to review the amendments to the legislation as early as on October 16.