Russia to react harshly to adoption of Magnitsky list law in US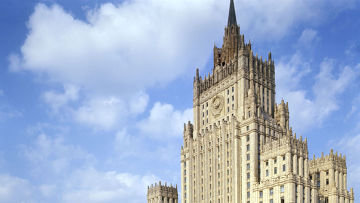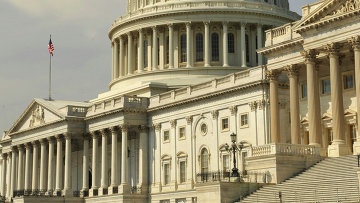 16:22 15/11/2012
MOSCOW, November 15 - RAPSI. Russia will react harshly if the United States approves the so-called "Magnitsky law," which will negatively affect relations between Washington and Moscow, Foreign Ministry official spokesperson Alexander Lukashevich said on Thursday.
The U.S. House of Representatives will vote on the bill on the "Magnitsky list" on November 16.
The Committee on Rules recommended that the house approve the law unanimously on Tuesday. Congress is considering adopting the law to impose visa sanctions against officials who are suspected of involvement in human rights violations (law on Magnitskys list), while simultaneously canceling the law on the Jackson-Vanik amendment, which has imposed restrictions on Russia.
"In connection with the U.S. Congress' plans to approve the so-called 'Magnitsky law,' I find it necessary to say that this step will inevitably negatively affect the entire span of Russian-U.S. relations," he said at a press conference. "Of course, we will not leave without consequences the anti-Russian initiative to impose visa and financial sanctions against the country together with the cancellation of the Jackson-Vanick amendment. We will have to respond harshly depending on the final version of this unfriendly and provocative act."
The Jackson-Vanik amendment was adopted by Congress in 1974 and imposed restrictions on trade with the Soviet Union. The amendment was a response to the Soviet Union's lack of freedom to emigrate. Formally the amendment is still valid, however, since 1989, the United States has waived the act each year, and the current administration has promised to repeal it.