Russian prisons ordered to provide external medical care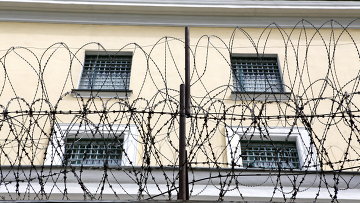 14:15 10/01/2013
MOSCOW, January 10 - RAPSI. The Russian government has required the Federal Penitentiary Service to provide prisoners and detainees with medical services external to detention facilities in cases where detention centers are unable to provide such services.
The regulations for rendering aid to individuals in prison, or suspects or defendants in custody were approved by the resolution of December 28, the government's press service reported on Thursday morning.
The Russian prison medical service has been harshly criticized over the last few years after Hermitage Capital auditor Sergei Magnitsky died in an investigative isolation ward.
On November 24, 2008, Magnitsky was arrested on suspicion of masterminding corporate tax evasion. He died in a pretrial detention center on November 16, 2009 after spending a year behind bars.
According to the Prosecutor General's Office, his death was caused by cardiovascular problems.
Magnitsky's death evoked an international public outcry, triggering amendments to the Criminal Code and the reshuffling of officials in the penal system.
Dmitry Kratov, the former deputy head of the Butyrka pretrial detention center, accused of negligence which resulted in the death of Magnitsky, and the ward's doctor Larisa Litvinova were defendants in the case of Magnitsky's death.
However, the case against Litvinova was closed last spring, due to amendments to the Criminal Code affecting the statute of limitations, and the Tverskoy District Court of Moscow acquitted Kratov in December 2012.