Officials may undergo mandatory drug tests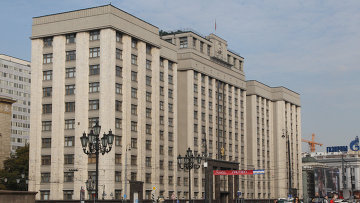 17:31 22/01/2013
MOSCOW, January 22 - RAPSI. A Just Russia Deputy Oleg Nilov submitted a bill on Tuesday that would require civil servants to undergo drug testing.
"State officials, as representatives of the government and its agencies, should not only perform their job, but also model the right ethics and morals for the younger generations," he said. "It is unacceptable to have an individual who is addicted to drugs serving in a government agency."
The bill calls for regular medical checkups to identify drug-using civil servants.
"Routine, extraordinary medical checkups will become mandatory for civil servants to identify cases where drugs and psychotropic substances are used for non-medical purposes," according to the bill.
Job applicants looking to join the civil service will also undergo a drug test.
Any information obtained during the tests will remain confidential.
Last week, the Duma adopted in the first reading a bill introducing mandatory drug tests for students.