State Duma approves regions' right to cancel direct gubernatorial elections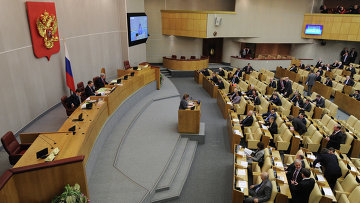 10:29 24/01/2013
MOSCOW, January 24 - RAPSI. The State Duma has held the first reading of a draft law which would give the regions the right not to hold direct gubernatorial elections.
Direct gubernatorial elections were revived in Russia in 2012, but regional representatives said they wanted their leaders to be elected according to the old procedure, by the regional parliaments. Many Russian regions comprise several different ethnic groups, some of which are smaller than others, and so fear that their candidate would be unable to win direct elections. President Vladimir Putin said this situation could potentially lead to conflicts.
The draft law introduces a provision according to which any Russian region can adopt a law which stipulates that its governor will be elected by the regional parliament.