Bill imposing luxury car tax reaches lower house of Russia's parliament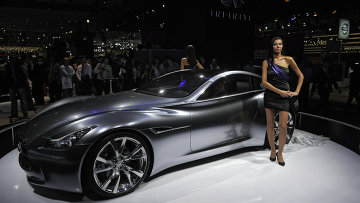 15:03 01/04/2013
MOSCOW, April 1 - RAPSI. The government has submitted to the State Duma amendments to the Tax Code, introducing an additional luxury tax on cars worth over 5 million rubles ($162,000) that was earlier approved by the government's legislative commission.
Cars with an average value of over 5 million rubles will qualify as luxury items and will be added to a special list compiled by the Industry and Trade Ministry.
Owners of cars that are less than five years old and cost between 5 and 10 million rubles ($323,903) will pay a double rate. Owners of cars that cost between 10 and 15 million rubles and are less than 10 years old, and cars that cost over 15 million rubles ($485,855) and are less than 20 years old will be subject to a triple rate tax.
The ministry will provide annual price updates after analyzing customs and sales statistics for the vehicle models in question to determine their average value.
The entire transport tax system will be reformed, a federal official involved in drafting the amendments said. The new tax will depend on the engine volume, its impact on the environment and the vehicle's age, he said.
According to the Avtostat agency, the most popular over-10 million ruble car is the Bentley Continental series. There are 890 in Russia. The second most popular model is the Maybach (370), followed by the Rolls-Royce Phantom (313).