Bill on children as organ donors drafted in Russia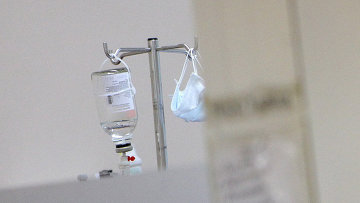 10:58 02/04/2014
MOSCOW, April 2 (RAPSI) – A bill on organ donation, which the Healthcare Ministry has submitted to the government, stipulates that children above one year of age can become organ donors, but only with the approval of their parents, a ministry official told RIA Novosti.
The law will preclude situations in which medical workers can pressure parents into donating their dying children's organs, said Lyalya Gabbasova, an aide to the Healthcare Minister. The donation procedure must be absolutely voluntary.
"An organ can be legally removed for donation after a patient is declared brain dead, which gives the relatives some time to make the decision to donate," she said. "It should be noted that children can become deceased donors only if they are over a year old."
She added that the bill on organ donation and transplantation had been forwarded to the government and, if approved by the State Duma, will become effective on July 1, 2015.
The bill bans the transplantation of organs from unidentified deceased donors. This is done to protect the patient. The bill also gives the relatives of the deceased two hours to make a donation decision.
The Healthcare Ministry drafted the bill based on the experience of the United States, France, Spain and Italy, where organ and tissue donation are a routine procedure.
The Russian ministry's goal is to improve the opportunity for donation in Russia where about 1,300 transplants are made every year, or 3.5 per one million people. The figure for Europe is between 40 and 65.