Russian Ministry of Justice authorized to put NGOs on foreign agent list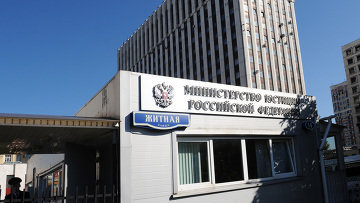 14:13 28/05/2014
MOSCOW, May 28 (RAPSI) - On Wednesday, the Federation Council approved a law authorizing the Ministry of Justice to register certain non-governmental organizations as foreign agents.
A federal law was passed in 2012, according to which all NGOs engaged in political activity and receiving foreign funding are required to register as "foreign agents" with the Ministry of Justice. So far, there is only one NGO in Russia registered as a foreign agent. Several others refused to register.
The amendments passed by the Federation Council stipulate that the Ministry of Justice is authorized to add NGOs to the foreign agent register if they operate as foreign agents but even if they did not register. NGOs reserve the right to contest their entry on the list.
The law approved by the senators also expands the list of reasons for unscheduled inspections of NGOs by the Ministry of Justice. Inspections can now be carried out if an organization operates as a foreign agent but is not included in the register.
The Ministry of Justice reports that over 2013, some 2,700 Russian NGOs received funding from abroad for a total of 36 billion rubles ($1 billion), including 10 billion rubles ($290 million) invested in organizations involved in foreign agent activity.