Russian government to regulate payment card system security deposits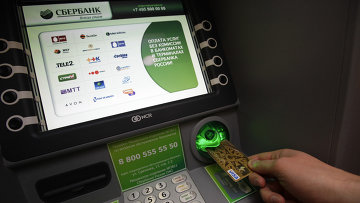 11:19 05/06/2014
MOSCOW, June 5 (RAPSI) - The Government has submitted a bill to the State Duma that would expand the authority of the cabinet of ministers to ensure uninterrupted service of the international payment card systems, according to a directive signed by Prime Minister Dmitry Medvedev.
The draft law would authorize the Government to regulate, in coordination with the Central Bank of Russia, the security deposit payments required of the payment system operators, that are not nationwide, and to levy penalties for failure to pay a deposit or for depositing only a partial payment.
Under US sanctions, Visa and MasterCard stopped supporting several Russian bank cards. In response, a law was adopted in Russia that stated that starting July 1, foreign payment systems must pay quarterly security deposits to a special Central Bank of Russia account in an amount equal to 25% of their average daily turnover. The new bill allows the Government to regulate the deposits upon agreement with the Central Bank.
Visa and MasterCard countered that the requirements imposed by Russia were too extreme. Visa threatened to stop operating in Russia completely. At the St. Petersburg International Forum in late May, First Deputy Prime Minister Igor Shuvalov, Finance Minister Anton Siluanov and Head of Central Bank Elvira Nabiullina met with Visa and MasterCard management. Following the meetings, the Russian officials allowed that they were willing to relax the requirements for the international payment systems while the companies expressed their interest to continue operating in Russia and to start a spin-off operator in the country within the next 18 months.