Websites will have to disclose their owners and contact data - report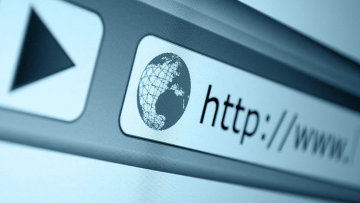 09:59 13/10/2014
MOSCOW, October 11 (RAPSI) – The Russian government has submitted to the lower house of parliament, or the State Duma, a bill requiring websites to disclose their owners and contact data, in an effort to crack down on internet piracy, Izvestia newspaper reports on Monday.
The bill which is expected to be adopted by the end of the year does not stipulate whether this provision would apply only to the websites administered from servers based in Russia.
Rights holders or their authorised representatives would have an opportunity to contact owner of a website which allegedly violates copyright and request that the illegally posted content be deleted within 24 hours, under the bill. Right holders may file a claim with the Moscow City Court if the owner fails to answer to the complaint. The court may issue a ruling blocking access to the website which would be forwarded to Russia's telecom regulator Roskomnadzor.
The bill is reportedly aimed at enhancing the so-called anti-piracy law which took effect on August 1, 2013. The law sets out the legal grounds and procedure for limiting access to websites that distribute movies in violation of copyright. It also introduces penalties for Internet and hosting providers.
The State Duma is currently considering a set of amendments which extend the anti-piracy law to all works under copyright, including music and literature.