Russian Central Bank curbs foreign investment accounts outflow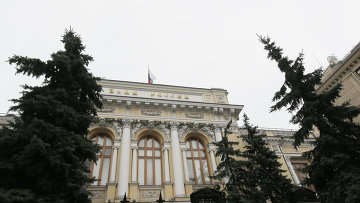 15:09 23/10/2014
MOSCOW, October 23 (RAPSI) – The Central Bank of Russia is working on an executive order that will curb the transactions from individual investment accounts on foreign markets and deposits, Interfax reports on Thursday citing Central Bank's stock market department head Larisa Selutina.
According to Selutina, after a number of amendments were introduced to the Tax Code, the regulator became concerned that tax-free individual investment accounts could be transferred to deposit accounts, Forex or foreign markets.
The new executive order will be aimed at development and larger profits for Russian stock marker, Selutina added. However, the investments going towards foreign instruments present on Russian market will not be affected.
Individual investment account is an internal account used for gauging individuals assets and stock, and can be opened by a broker or settlor. An individual can have only one acting individual investment account.
The sum total of assets that can be given to the broker as a part of the individual investment account deal is 400,000 rubles ($9,700) in a year's duration.
Earlier, Finance Minister Anton Siluanov stated that the new executive order and complementing tax breaks will attract more private capital to the Russian stock market.