Russian officials to get paid based on their performance - report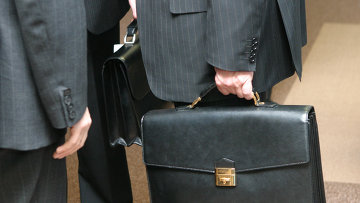 10:33 19/01/2015
MOSCOW, January 19 (RAPSI) – The Russian federal law on public service is to be amended by December 2017 to link salaries of public officials to their performance, Izvestia newspaper reported on Monday.
The newspaper writes that the amendments will provide for creating a contractual system based on criteria for assessing officials' efficiency in their performance within their competencies. Depending on their performance, Russian officials will receive their full salary or a curtailed salary.
Most civil departments and agencies have regulations defining requirements for education standards, skills, competencies, length of civil service and duties of different groups of officials. But none of them connect salaries with efficiency.
According to the State Statistics Service, 1,729 officials in the Presidential Executive Office received the highest monthly salary as of late 2014 – about 216,000 ($3,315). The lowest salaries were seen in the Federal Archives Agency, whose staff of 51 each received about 53,000 rubles ($815) a month, in the Ministry of Crimean Affairs – 40,000 rubles ($615) and in the Ministry of North Caucasus Affairs – 38,000 rubles ($580).
Experts agree that salaries should depend on efficiency but warn that a clear matrix of efficiency indicators must be defined for each sphere of activity.