Russian lawmaker proposes to limit executive compensation for state-run companies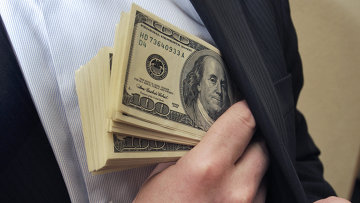 16:20 08/12/2014
MOSCOW, December 8 (RAPSI) - Mikhail Starshinov, the State Duma lawmaker from A Just Russia party, believes it is necessary to align the salaries of top managers of Russian state-run companies with their company's performance, RIA Novosti reports this Monday.
In his address to the Federal Assembly, President Vladimir Putin announced that the companies in which the state owns over 50% must reduce operating costs by 2-3% annually while managers' salaries must be related to the achieved results and economic indicators.
Starshinov suggests that it would be reasonable to support the president's initiative as soon as possible and to impose a limit on managerial salaries at state-run companies so that they directly depend on the company's performance.
It is strange that, when a company incurs losses, its management still receives high salaries that are not related to the efficiency of their administration, the parliament deputy thinks.
"We should think about correlating the income of managers with the performance of their companies. My colleagues and I could invite the top managers of state companies for consultations. We could meet and discuss global practice in this respect and think about proportions," Starshinov added.