Persons convicted for exoneration of Nazism to be banned from teaching and adopting kids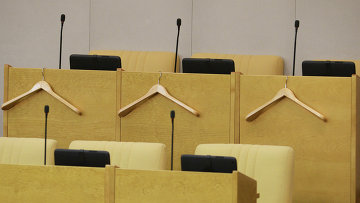 17:08 03/07/2015
MOSCOW, July 3 (RAPSI) – The State Duma has adopted a bill to prohibit those who are convicted for exonerating Nazism, mercenary activities and other crimes against humanity from working as school and preschool teachers and from adopting children or becoming their guardians, RIA Novosti reported on Friday.
Also, these people would be unable to register as sole proprietors in the field of education, the upbringing of children, the organization of children's health and recreation, healthcare, social protection and social services, children's and teenage sports, as well as cultural and art projects involving children.
Crimes against peace and humanity include the planning, preparation, launching and waging of wars of aggression, public encouragement of such wars, the exoneration of Nazism, the creation, production, storage, acquisition and sale of weapons of mass destruction, the use of prohibited means or methods of warfare, genocide, ecocide, mercenary activities, and attacks against persons or establishments enjoying international protection.
The Russian criminal code article on the exoneration of Nazism stipulates criminal punishment for those who publicly defy the facts established by the Nuremberg Trials for WWII criminals, and for disseminating false information about the Soviet Union's activities during WWII, or openly disrespectful statements about Russia's holidays related to the defense of the homeland, or information related to the defense of the homeland that openly defiles the national symbols of military glory.
Under a law adopted by the State Duma in 2014, the exoneration of Nazism is punishable by up to five years in prison. Penalties for defiling the days of military glory and other related commemorative dates include fines.