Bill on using baby boxes in Russian regions submitted to State Duma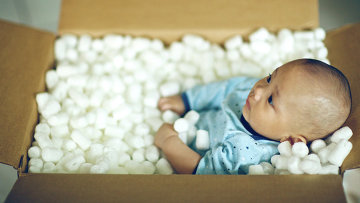 16:59 27/03/2017
MOSCOW, March 27 (RAPSI) – A group of members of parliament submitted to the State Duma a bill that would authorize Russian regions to make autonomous decisions concerning the use of baby boxes, or incubators for parents who want to leave their newborn babies anonymously, according to the lower house's database.
Special incubators for leaving newborn children have been set up in several Russian regions. However, there is no legal regulation of using baby boxes. Safety requirements and operating procedure have not been fixed for such equipment in current legislation, the bill's authors stated.
The draft law would entitle Russia's territorial entities to establish by themselves if it is necessary to organize incubators for anonymous leaving babies taking into account cultural and other vernacular traditions. Regional authorities would be able to fix the number of baby boxes, their location and installation order, an explanatory note to the bill reads.
Under the bill, if a region's authorities do not think it proper to use baby boxes, they may not adopt the relevant legislation. Therefore, incubators for leaving newborn children would not be set up in that region.
Since 2012, baby boxes have come into use at hospitals and religious organizations in the Krasnodar, Perm, Kamchatka, and Stavropol Territories as well as in the Kaliningrad, Kursk, Leningrad, Moscow, Pskov and Sverdlovsk Regions.
In September 2015, Liberal Democratic Party member Vitaly Zolochevsky suggested a ban on baby boxes in Russia.
Irina Chirkova, a member of the State Duma Committee for Issues of Family, Women and Children, on the contrary, reportedly claimed that baby boxes must be legal in Russia so parents won't give up their children illegally.