State Duma approves bill on fines for "foreign agents"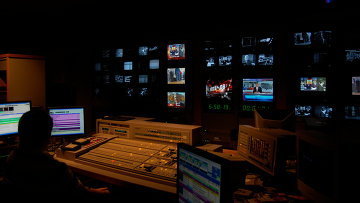 17:36 24/01/2018
MOSCOW, January 24 (RAPSI) – The State Duma has approved in the first reading a bill establishing administrative liability for violating procedures governing the activities of mass media classified as "foreign agents".
Earlier, the amendments to Russia's law on information, stating that foreign media that receive financial aid from abroad may be subjected to registration as "foreign agents".
According to the new bill, a violation of the procedures may result in fines for the perpetrators. Individuals may be fined by up to 10,000 rubles (about $177), officials by up to 50,000 rubles ($888) and legal entities by up to 500,000 rubles ($8,800). In case of repeated violations fines are to be increased twofold.
On December 5, Russia's Ministry of Justice designated nine media outlets, including Voice of America and Radio Free Europe/Radio Liberty (RFE/RL) as "foreign agents".
According to the press-service of the Ministry, other media included in the list are Current Time TV, Tatar-Bashkir service of RFE/RL and several projects of Radio Liberty including Factograf, Sibir.Realii, IdeLRealia, Kavkaz.Realii, and Krym.Realii.
Earlier, the Ministry has forwarded warnings of possible labeling as foreign agents to these outlets.
On December 4, Russian President Vladimir Putin ordered the Ministry of Justice to maintain registry of foreign media designated as "foreign agents".
On November 25, the President signed a bill on "foreign agent" label for foreign media into law.
Decisions regarding registration of media as "foreign agents" are to be made by the Ministry of Justice. The document is also to establish regulations such as what markers are going to be used for this kind of media or whether there is a need for a special registry in this case.
The Russian law adopted in November 2012 requires that all NGOs engaged in political activity and receiving foreign funding register as "foreign agents".