Putin signs law on liability for driving with high amount of alcohol in blood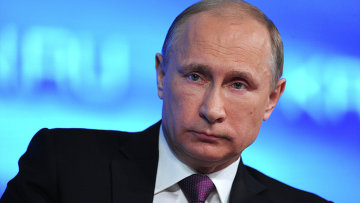 15:36 03/04/2018
MOSCOW, April 3 (RAPSI) – Russian President Vladimir Putin has signed a law introducing administrative liability for driving under influence of alcohol if it is detected not only in exhaled air but also in the blood of a driver.
On March 23, the bill was passed by the State Duma and on March 28 it was approved by the Federation Council.
The law reads that the administrative liability is to be enforced if a driver's blood is found to contain 0.3 or more grams of absolute ethyl alcohol per liter of blood. The blood is to be sampled if there is no way to confirm alcohol consumption by taking a sample of exhaled air, for example if a driver is heavily intoxicated or passes out.
According to the annexes to the European agreement, supplementing the 1968 Convention on road traffic, national legislations should include special provisions for driving automobiles in a state of intoxication as well as allowed amount of alcohol in blood and exhaled air.
At present, the Russian legislation lacks provisions envisaging responsibility of drivers regarding the presence of absolute ethyl alcohol in blood. The Russian government believes that this legislative gap allows intoxicated drivers to escape responsibility and is a factor negatively affecting road safety.