Russian lawmakers take strides to facilitate search of missing minors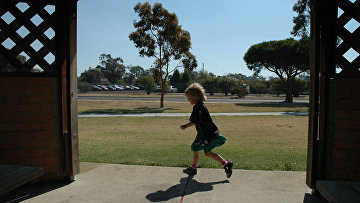 14:45 24/07/2019
MOSCOW, July 24 (RAPSI) – The State Duma MPs passed a draft law expediting the search of missing children in a final third reading on Wednesday, according to a statement published on the website of the lower house of parliament.
Under the initiative proposed by the State Duma Deputy Chair Irina Yarovaya, in the event of a child's disappearance, his or her parents or legal representatives should report in writing to police; and the searches must begin in 24 hours.
Law enforcement in turn must notify court of the beginning of operational investigative activities; and a court in turn must issue a court decision on conduction or completion of these activities within 48 hours.
The bill also envisages the use of geolocation for identification of possible location of missing children upon the application of parents. If a SIM card of a minor's phone is registered in the name of other persons, their letter of consent would be required as well. The search of a child by means of geolocation data is low-cost but highly efficient, according to the bill's author. The proposed measures would give a serious and real chance to save missing children much faster.
According to the statistics earlier presented by Yarovaya, around 8,000 minors were searched in 2017 and about 2,500 children including 805 of tender age in the first quarter of 2018. On the average, about 10% criminal cases are launched annually over children's disappearance.
However, the children's rights commissioner Anna Kuznetsova said in June that the number of missing minors dropped in Russia by nearly one third in the last five years. From 2014 to 2018, the number of searched children decreased by 30%, from 9,000 to 6,000, according to Kuznetsova.