Russian government proposes severe penalties for online drug propaganda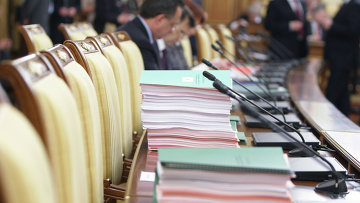 13:55 09/01/2020
MOSCOW, January 9 (RAPSI) – Russian government has submitted a bill setting fines of up to 1.5 million rubles ($24,500) for publishing banned information on drugs and psychotropic substances on the Internet to the lower house of parliament. The document has been published on the official State Duma database.
Amendments are proposed to the Code on Administrative Offenses.
Fines for online propaganda of drugs, psychotropic substances, their precursors, plants containing narcotic or psychotropic substances and new potentially dangerous psychoactive drugs would be punishable by fines ranging from 5,000 to 30,000 rubles for individuals, from 50,000 to 100,000 rubles for officials, from 50,000 to 100,000 rubles for unincorporated business, from 1 to 1.5 million rubles for legal entities or suspension of their operation for up to 90 days.
Moreover, the draft law envisages penalties varying from 4,000 to 30,000 rubles plus possible deportation from Russia or administrative detention for up to 15 days for promotion or illegal advertisement of drugs by foreigners or persons without citizenship.