Over 90% of Russians back social amendments to Constitution – poll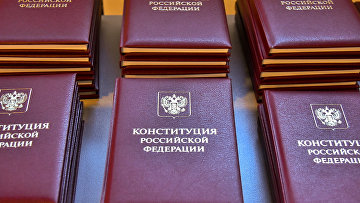 12:22 25/02/2020
MOSCOW, February 25 (RAPSI) – Over 90% of Russians are in favor of social amendments proposed to the Constitution, according to the director of the All-Russian Public Opinion Research Center Valery Fedorov.
Nearly the same percent of the pollees are ready to vote for it, he said during the working group meeting on Tuesday.
According to Fedorov, 97% supported amendments concerning medical attendance, 96% backed a proposal to fix in the Constitution that children are the nation's patrimony and the state must socially protect them. Labor rights protection and minimum wage amendments to the Constitution were favored by 95% of the respondents, while annual pension indexation is expected to be supported by 94%.
President Vladimir Putin brought the bill before the parliament on January 20. He clarified the essence of the amendments proposed to the Constitution at a meeting with members of a working group established to elaborate the respective suggestions on January 16.
According to the President, the amendments are aimed to further the development of Russia as a social welfare state governed by the rule of law, as well as to achieve higher efficiency of its national institutions, strengthen the role played by its civil society, political parties, and Russia's regions in working out most important decisions concerning the development of the state.
Vladimir Putin stated that Russia was to remain a Presidential republic, but a more open one, where the significance of its Parliament was to grow, whereas interrelations of lawmakers with the government were to be strengthened.
The President was to retain serious powers to dismiss from their posts those violating the law and those failing to be scrupulous about their duties on the basis of loss of trust, Putin said.
The Head of the State believes that these powers were imperative due to the complex state structure of Russia, its multi-confessional and multi-ethnic nature, and vast territory.
The working group on preparation of proposals concerning amendments to the Constitution was approved by the President on January 15. Among its members are representatives of the Federation Council, State Duma and other public figures.