Russia's Supreme Court submits criminal misdemeanor bill to State Duma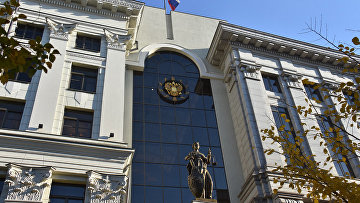 12:28 16/02/2021
MOSCOW, February 16 (RAPSI) – The Supreme Court of the Russian Federation has brought a bill envisaging that 112 legally defined crimes are to be qualified as criminal misdemeanors before the State Duma, according to the database of the lower house of the parliament.
The offenses listed in the bill, among them 53 in the sphere of economy, are currently covered by Section 7 of the Criminal Code; taking into account the statistics on convictions for year 2019, new criminal misdemeanor category may be applied to 68,044 persons, of which 49,657 (72.97%) committed crimes in the sphere of economy, the explanatory note to the bill reads.
According to the document, the deeds committed by first-time offenders, that is by the persons having no criminal record, or those whose criminal record had expired or had been expunged by the date such a deed was committed, as well as those who had been exempted from criminal liability for criminal misdemeanor more than a year before such a deed was committed are to be qualified as criminal misdemeanors.
Criminal misdemeanor is not to be seen as an autonomous offense; the authors of the bill proceed from the premise that on the one hand it contains all elements of crime, but on the other hand differs from a crime by minimal danger to society constituted by it and by the respective offender; therefore, other than criminal punishment measures, although being within the framework of criminal justice, may be applied in such cases.
In the summer of 2020, the lower house of parliament considered the Supreme Court's bill fixing the term of a criminal misdemeanor. The Supreme Court of Russia filed a draft law introducing a new concept, criminal misdemeanor, to the Criminal Code and Criminal Procedure Code, with the State Duma in December 2018. According to the initiative, a criminal offense of a low gravity, which can't result in a prison term, is to be considered as a criminal misdemeanor.