Internet companies set up commission to protect interests of media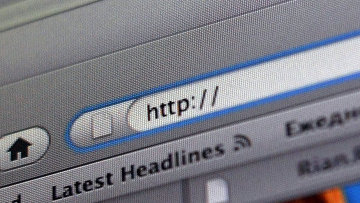 17:20 31/08/2012
MOSCOW, August 31 - RAPSI. The Russian Association of Electronic Communications (RAEC) has established a commission on the Internet media, within which online publications will be able to work out a unified position on urgent issues and protect the interests of the Internet media in the dialogue with state authorities, according to a statement from the RAEC.
The RAEC was founded in 2006. One of the key objectives of the Association is to build an effective dialogue between the government and information, communication and Internet technology companies.
The RAEC has been active in addressing the public interest objectives to develop an information society in Russia and the strengthening of Russia's image as a responsible member of the international information space.
The RAEC said that the commission includes representatives from the RIA Novosti and Interfax news agencies, Vedomosti, BFM.ru and Afisha newspapers, Echo of Moscow radio station, Google and Mail.Ru Group internet companies. Representatives of other branches of the industry have been invited to take part as well.
The commission will mostly work to cooperate with state agencies, to create a platform to develop joint proposals and positions, and to monitor legislative initiatives related to Internet media.
The RAEC in total comprises nine commissions. For instance, legal commission developed proposals on the website blacklist law which were submitted to the Communications Ministry this week.
The website blacklist law, which came into effect in July, stipulates the creation of a list of websites with content that is harmful for children, such as child pornography, or that promotes suicide or drugs. The list is to be completed by November 1, 2012.
The Internet community has reacted negatively to the bill, fearing government censorship.