Russian Internet encyclopedia blacklisted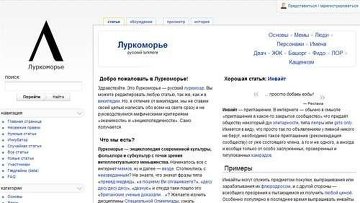 10:55 12/11/2012
MOSCOW, November 12 - RAPSI. Lurkmore, a popular Russian online encyclopedia, was added to the register of websites containing banned information, after which its IP address was blocked, Lurkmore's Twitter account has announced.
Lurkmore is a popular resource similar to Wikipedia, though, unlike the latter, it focuses on collecting information on various Internet memes, popular figures, Internet resources and subcultures. As with Wikipedia, users write and edit the articles themselves.
According to the information on zapret-info.gov.ru, the complaint against the site was submitted on November 4; on November 11 it was added to the register on the decision of the Federal Drug Control Service.
"We do not know exactly why our site has been blocked. But of course we will do our best to find out," Lurkmore tweeted.
The law on Protecting Children from Information Harmful to Their Health and Development stipulates the development of an automated information system, the Unified Register of Domain and Indexes of Internet Websites and Web-resources which Allow Websites to Be Identified as Containing Information Whose Distribution in Russia is Forbidden, from November 1.
If a site contains child porn, suicide or drug making instructions, it can be shut down even before a trial. As regards other prohibited information, the decision on whether to close the website will be taken on the basis of the court ruling.