Investigation into case of Ukrainian ex-president's bodyguard finished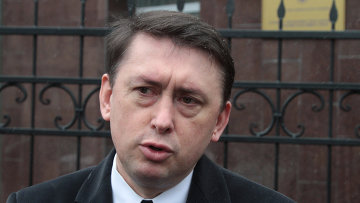 12:46 27/12/2012
KIEV, December 27 – RAPSI, Alyona Meyta. Ukrainian authorities have completed an investigation into the criminal case against former Ukrainian President Leonid Kuchma's bodyguard Mykola Melnichenko.
© RIA Novosti, Grigory Vasilenko
Leonid Kuchma
Melnichenko was detained at the Boryspil International Airport on October 24 and put into custody afterwards. Melnichenko was charged with disclosing state secrets, abuse of power, and falsifying evidence.
The bodyguard became widely known after he recorded an individual who sounded like Kuchma giving orders in the presidential office to "settle affairs" with journalist Georgy Gongadze, whose beheaded body was later found in the Kiev Region in autumn 2000.
As a result, Kuchma was accused of having been involved in the murder. However, the court ruled that the case against him was illegal, as the recording had been taken illegally.
While living in the US, Melnichenko claimed that he had audio recordings that could prove former Prime Minister Yulia Tymoshenko's involvement in the assassination of Ukrainian businessman and politician Yevheny Shcherban at the Donetsk airport in 1996.