Former Ukrainian President may be probed in MP's murder case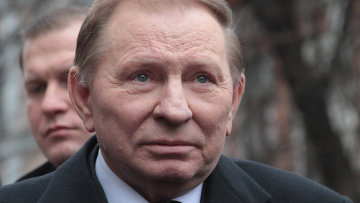 16:50 27/05/2013
KIEV, May 27 (RAPSI) - The Ukrainian Prosecutor General's Office is looking into the possibility of former President Leonid Kuchma's involvement in the murder of businessman and MP Evhen Shcherban in 1996, First Deputy Prosecutor General Renat Kuzmin told Forbes Ukraine, according to the publication's website on Monday.
Shcherban, the chief of the Aton financial corporation and a deputy of the Supreme Rada, was shot dead at Donetsk International Airport in November 1996. His wife and an airport employee were also killed.
The Prosecutor General's Office claims that the murder was ordered by former prime ministers Tymoshenko and Lazarenko.
According to the investigators, Shcherban stood in the way of making United Energy Systems of Ukraine, which Tymoshenko headed at the time, the Donetsk Region's monopoly gas distributor. The investigators claim that Tymoshenko and Lazarenko paid $2.8 million for Shcherban's murder. Tymoshenko's attorneys argue that she is not guilty.
If Tymoshenko is found guilty as charged, she could be sentenced to life in prison. In April, Kuchma, who was Ukraine's president when Shcherban was murdered, testified in the court. Earlier, he said Tymoshenko was not involved in the murder.