Witness in Tymoshenko murder trial changes testimony – state prosecutors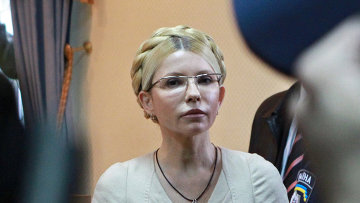 19:07 02/04/2013
KIEV, April 2 – RAPSI. The head of the Industrial Union of Donbass, who is a witness in the criminal case over the murder of Ukrainian MP and businessman Yevhen Shcherban, changed his testimony on Tuesday during his interrogation in court, Prosecutor General's Office Major Investigations Department Deputy Chief Oleg Pushkar said.
Serhiy Taruta, Shcherban's business partner, was questioned in Kiev's Pechyorsky District Court as part of the prejudicial inquiry under the criminal proceedings.
Taruta told the court that a business conflict between the union, which Shcherban co-founded, and the United Energy Systems of Ukraine, which was then headed by former Prime Minister Yulia Tymoshenko, had been settled before his death. Shcherban was shot and killed at Donetsk Airport in November 1996.
"Taruta's testimony runs absolutely contrary to the protocols that he signed earlier and the testimony that he gave previously," Pushkar told journalists. According to Pushkar, Taruta said he knew who would have benefited from Shcherban's murder during the pretrial investigation, while today he provided a contradictory testimony.
During his interrogation in the Prosecutor General's Office, he testified against Tymoshenko, Pushkar said. The Prosecutor General's Office has alleged that former prime ministers Pavlo Lazarenko and Tymoshenko were behind the murder. Investigators claim that they paid $2.8 million for his murder. If Tymoshenko is found guilty, she may face life in prison.