Prosecutors urged to probe possible leaks of Russian data by Google, Facebook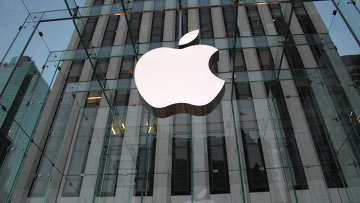 13:53 21/06/2013
MOSCOW, June 21 (RAPSI) - Ruslan Gattarov, chairman of the Information Society Development Commission at the Federation Council, Russia's upper house of parliament, has asked Prosecutor General Yury Chaika to look into possible leaks to US intelligence agencies of the personal data of Russian users through companies such as Google, Facebook, and Apple, RIA Novosti reports on Friday.
"I have received several complaints from Russian Internet users who were alarmed by the news that a number of large Internet companies are cooperating with US intelligence agencies through the PRISM project," Gattarov wrote in a letter obtained by RIA Novosti. He added that "these companies include Google, Yahoo!, Facebook, A.V.M. Software (PalTalk service), AOL, Skype and Apple Computer."
This cooperation enables the US intelligence agencies to monitor credit card transactions, online correspondence, personal documents and links to websites, audio and video files, photos, personal conversations and text messages, he wrote.
Giving a foreign state access to the personal data of Russian citizens violates their right to privacy, family, home and correspondence, which is guaranteed by the Russian Constitution and the personal data law, Gattarov said. The Internet companies that have violated the rights of Russian citizens enjoy the protection of US jurisdiction, he added.
The Federation Council will establish an intra-agency working group to investigate data leaks to US intelligence agencies by the end of the week, Digit.ru reported on Wednesday, quoting Gattarov as saying at a session of the Information Society Development Commission at the Federation Council.
He added that the members of the working group will include representatives of a number of ministries and federal agencies, as well as independent experts.
On Wednesday, the commission held an open-door meeting on the data leak scandal. Contrary to a previous agreement, Google decided not to send its representatives to the meeting. This amounts to an admission of guilt, Gattarov said.