Children's ombudsman protests against sex education in schools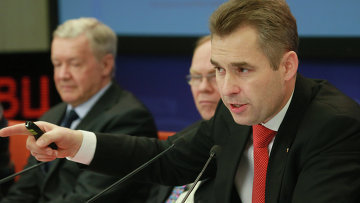 16:47 10/07/2013
MOSCOW, July 10 (RAPSI) - Russian children's rights ombudsman Pavel Astakhov has sent a letter to Education Minister Dmitry Livanov, governors and his regional colleagues to warn them about the dangers of the planned sex education lessons in schools.
In April 2013, the State Duma ratified the Optional Protocol to the Convention on the Rights of the Child on the sale of children, child prostitution and child pornography and the Council of Europe Convention on the Protection of Children against Sexual Exploitation and Sexual Abuse.
The latter convention includes a provision saying that measures must be taken "to ensure that children, during primary and secondary education, receive information on the risks of sexual exploitation and sexual abuse, as well as on the means to protect themselves."
According to Astakhov, the vague phrasing could read as recommending that children be given sex education.
He claims that information about sex provided to children in an untimely and inappropriate manner could encourage lewdness and promiscuity, damage the children's physical and mental health and make them more vulnerable to having their sexual inviolability infringed.
Astakhov believes that children should be educated in the ethics and psychology of family life to preclude sexual corruption of the underage.