Putin's human right council considers returning terrorists' bodies to families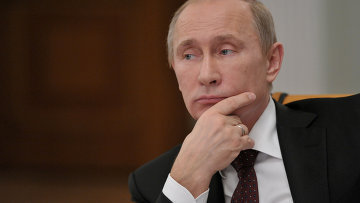 12:16 11/07/2013
MOSCOW, July 11 (RAPSI) - The Presidential Council for Human Rights is going to suggest to the president that a change be made to the policy of not giving dead terrorists' bodies back to their families for burial, Kommersant daily reports on Thursday.
The issue was brought up during a trip by a delegation of the council to Chechnya on Tuesday, where they discussed the problem of people who had gone missing - possibly kidnapped - during the war, Head of the Council Mikhail Fedotov said.
"Several different people spoke about this and said that this lack of respect for the dead is not part of Caucasus traditions, nor Russian traditions for that matter," he said.
"We agree that terrorists need to be eliminated, but preventing a family from burying a relative - even a criminal - goes against traditions."
Last month, the European Court of Human Rights confirmed Russia's right to kill terrorists but ruled that the practice of not returning their bodies is immoral. The decision was passed on a case in which the relatives of President of Ichkeria Aslan Maskhadov, killed in 2005, and the militants killed while attacking Nalchik the same year, sought to retrieve their bodies for burial. The court ruled that denying these people the chance to bury their dead violates their right to respect for private and family life.
Ingush leader Yunus-Bek Yevkurov has twice raised this issue, insisting that the cruel practice only "breeds terrorism." Chechen leader Ramzan Kadyrov in turn responded by saying that "no one can force clerics to read prayers over a grave against their will."
The council members will address the issue during a meeting with the president in September, since it will require a change in the legislation, Fedotov said.