Russia continues private banking sector purge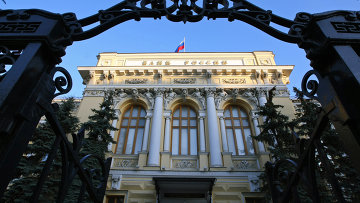 12:01 31/01/2014
MOSCOW, January 31 (RAPSI) – Russia's Central Bank on Friday declared it has revoked the licenses of My Bank, owned by former Federation Council Member Gleb Fetisov until December 2013, and Priroda Commercial Bank, in a ongoing purge of private banking sector hat started in 2013 with the sacking of Master-bank.
Almost 30 Russian banks have been shut down in recent months after the financial regulator pulled their banking licenses in a campaign to tighten oversight of the country's lenders as, and rein in shadow banking activity.
My Bank's problems began after Fetisov, who planned to become a leader of the Green Alliance People's Party, sold it to several people representing the interests of Russian and foreign investors. As a result of the changes in its structure, the bank had difficulties with issuing cash. In January 2014, the bank, which holds 9.6 billion rubles ($272.4 million) of private individuals' funds, stopped accepting new deposits.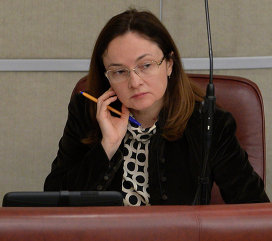 © RIA Novosti, Vladimir Fedorenko
Central Bank Governor Elvira Nabiullina
"My Bank's high-risk credit policy included the issue of loans that do not generate money flow. Due to the loss of liquidity, the bank could not honor its obligations to creditors and depositors," reads the Central Bank's statement. Moreover, the bank's management and owners did nothing to ensure its operation.
On January 31, My Bank, a member of Russia's deposit insurance system, was appointed provisional administration. According to the Central Bank, My Bank held 181st place on the list of Russia's banks on January 1, 2014.
Moscow-based Priroda bank is not a member of the deposit insurance system. According to RIA Rating, it is on the list of Russia's 800 largest banks by assets, which
amounted to 950 million rubles ($27 million) on January 1, 2014.
Elvira Nabiullina, a former economic development minister and advisor to Putin, was appointed chairwoman of Russia's central bank in June, and has made a push to rein in shadow banking a key part of her agenda for the regulator.
Experts have predicted that a drive for consolidation in the sector could precipitate a flood of new customers for the large state-owned banks that dominate Russia's financial system.