Russia bans adoptions by legally married foreign same-sex couples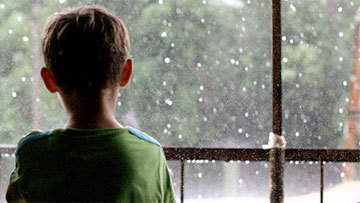 10:35 13/02/2014
MOSCOW, February 13 (RAPSI) – Russian adoption rules have been amended with a new limitation for countries that have legal same-sex marriage. Prime Minister Dmitry Medvedev signed a resolution to this effect, reads a statement on the government's website.
"Adult individuals of both genders can adopt children, with the exception of same-sex couples who are lawfully married in countries that have legal same-sex marriage or unmarried nationals from these countries," the document reads.
These amendments to the adoption regulations have been approved in accordance with the law the State Duma adopted last year and which was added to the Russian Family Code.
"This resolution will help improve the procedure for putting children without parental care up for adoption by the families of Russian and foreign nationals and will protect the rights and interests of these children," reads the government's supplementary note to the document, which has also been posted on the website.
The provision requiring those who want to adopt a child to provide proof of satisfactory sanitary and technical housing standards has been removed from the list of obligatory documents.
According to the supplementary note, the timeframe for accepting an applicant as an adoptive or foster family has been reduced from 15 to 10 days. The approval must be prepared by the guardianship and custody authorities.
Same-sex marriages are legal in the Netherlands, Belgium, Spain, Canada, South Africa, Norway, Sweden, Portugal, Iceland, Argentina, and Denmark. The lower house of France's parliament, the National Assembly, passed a bill granting marriage and adoption rights to same-sex couples in February 2013.
As of 2011, the largest number of Russian children has been adopted by Spanish, French and Canadian nationals.