Ukrainian businessman faces extremism charges in Russia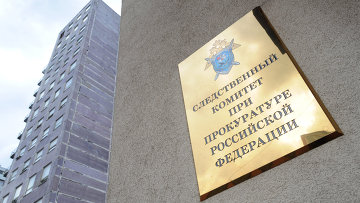 18:48 12/03/2014
MOSCOW, March 12 (RAPSI) - Russian investigators have brought extremism charges against Ukrainian businessman Gennady Balashov, official spokesman for the Investigative Committee Vladimir Markin told journalists Wednesday.
According to investigators, Balashov publicly called to kill Russian citizens in Ukraine and the territory of Crimea on March 10.
Russia will motion to arrest businessman in absentia and place him on wanted list, Markin said.
In the meantime, Russian investigators initiated a terrorism case against the leader of ultra-nationalist, far-right Ukrainian movement "Right Sector" Dmitry Yarosh.
Yarosh, who is considered to be one of the Maidan protest leaders, stands accused of publicly endorsing extremism and terrorism in connection with a public appeal he is suspected of having made to North Caucasus militant commander Doku Umarov. Specifically, Yarosh stands accused of asking for help with carrying out terror attacks on Russian soil.
On March 5, Yarosh was placed on an international wanted list. Earlier Wednesday Moscow's Basmanny District Court ordered Yarosh's arrest in absentia.
Russia has marked the events that have unfolded in Ukraine recently a coup, and the armed seizure of power. President Vladimir Putin said during a press conference earlier in March that Viktor Yanukovich, who fled to Russia, remains Ukraine's legitimate president.
Yanukovich said earlier at a press conference that he was forced to leave Ukraine under a threat to his life.
Crimea, a peninsula of some 2 million people, has resisted the authority of the leadership that came to power in Kiev last month. Crimea's Supreme Council on Tuesday adopted a declaration supporting independence from Ukraine. Crimea will be declared an independent state with a republican form of government, if the referendum set for March 16 will result in the decision to join the Russian Federation.