Kaczyński flight investigation resumed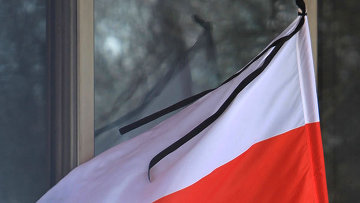 10:25 06/08/2014
WARSAW, August 6 (RAPSI) - The District Court of Warsaw yesterday ordered a resumption of the inquiry into the Tu-154M flight with President of Poland Lech Kaczyński onboard that crashed near Smolensk on April 10, 2010, RIA Novosti reports.
It is the second time the investigation has been reopened. After Kaczyński's flight crash, the prosecutor opened a case on the possible non-fulfillment of duties by officials from the president's clerical office, the prime minister, the foreign ministry, the ministry of defense as well as the Polish embassy in Russia.
The staff of these government bodies was involved in preparing the visit by Prime Minister Donald Tusk to Smolensk on April 7, 2010, and that of President of Poland Lech Kaczyński on April 10, 2010.
The plane with the Polish delegation headed by Tusk landed safely in Smolensk on April 7 but Kaczyński's plane crashed during landing.
Ninety-six people, including eight crew members and 88 passengers, were killed in the president's plane crash, including Kaczyński, his wife and some Polish government officials.
In 2011, the Interstate Aviation Committee (IAC) publicized the final technical investigation report. It was concluded that the crew's decision not to divert to an alternate airfield was a direct cause of the plane crash, and other faults in flight and crew preparation were identified.