Investigative Committee obtains proof of prohibited weapons used in Ukraine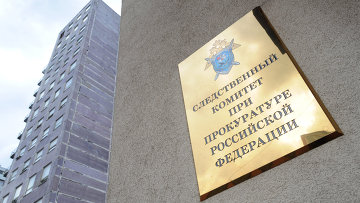 14:43 06/08/2014
MOSCOW, August 6 (RAPSI) - The Russian Investigative Committee has obtained evidence that banned weapons have been used against civilians in Ukraine, official spokesman Vladimir Markin said.
"During an inquiry into the alleged use of prohibited means and weapons of war, the Main Investigative Department of the Russian Investigative Committee discovered irrefutable evidence of prohibited weapons being used against civilians," he said.
Soil samples were taken from eyewitnesses of attacks on the village of Semyonovka near Slavyansk, the Donetsk Region, and from refugees from Ukraine by Russian investigators. The investigators say a chemical analysis indicates that the samples contain combustion byproducts of the H-17 incendiary liquid used for charging landmines and air bombs. This is basically an advanced and more dangerous incendiary shell that has been charged with white phosphorus," Markin added.
The mixture burns through its victim with a fire that is almost impossible to extinguish. "People in the affected areas will suffer horribly and will often die an awful death. If not, they experience severe psychological trauma," the spokesman said.
Southeastern Ukrainian self-defense forces have repeatedly accused the government army of using phosphorus bombs. Donetsk, Lugansk and Gorlovka are currently the hotspots regularly attacked by the Ukrainian army.
The Kiev government launched a military operation in mid-April to suppress the anti-Maidan movement in eastern Ukraine, which did not recognize the legitimacy of the February coup in Kiev. Moscow has urged Kiev to stop the "punitive military operations," which have claimed many lives on both sides, including innocent civilians.