Petition in support of mother of 7 charged with treason reaches Putin's office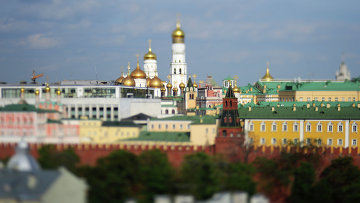 13:15 03/02/2015
MOSCOW, February 3, (RAPSI) - The Presidential Executive Office received a petition in support of Svetlana Davydova from the Smolensk Region, who has been charged with treason, Interfax reports on Tuesday citing Presidential Press Secretary Dmitry Peskov.
Within two days, some 40,000 people signed the petition on relaxing a pre-trial detention measure for the mother of seven children – including a two-month-old – who was arrested for making a phone call to the Ukrainian embassy.
Aside from lawyers and an advocacy group, Davydova was supported by human rights activists, opposition, State Duma members and Human Rights Commissioner Ella Panfilova.
The criminal case was opened following Davydova's call to the Ukrainian embassy last spring. The woman reported to the diplomatic mission that the military base in her neighborhood had been abandoned and the soldiers might have been deployed to Ukraine. She came to the conclusion after overhearing a serviceman's conversation on the bus.
Svetlana Davydova and her husband, Anatoly Gorlov, have four children, including a two-month-old baby. Gorlov's three children with his first wife and Davydova's sister also live with the family.