Alleged Russian hacker Drinkman to be extradited to the US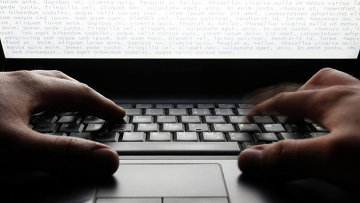 17:42 13/02/2015
MOSCOW, February 13 (RAPSI) – Alleged Russian hacker Vladimir Drinkman, who was charged in the United States with stealing and selling at least 160 million credit and debit card numbers, resulting in losses of hundreds of millions of dollars, will be extradited from the Netherlands on Friday, RIA Novosti reported, citing his lawyer, Bart Stapert.
A Dutch court ruled on January 27 that Drinkman will be sent to the United States to stand trial. Bart Stapert, his defense counsel for Netherlands-based proceedings, planned to appeal the court's decision.
Stapert has said that there are no guarantees that his client would ever return to Russia.
According to the prosecution, Russians Vladimir Drinkman, Alexander Kalinin, Roman Kotov and Dmitriy Smilianets, and Ukrainian Mikhail Rytikov, together stole and resold credit and debit cards over a period of seven years, causing more than $300 million in losses. Their actions have been described as "the largest hacking scheme ever prosecuted in the United States."
The five men were charged in absentia by the District of New Jersey federal court in July 2013.
Smilianets was arrested along with Drinkman in the Netherlands in June 2012 and was extradited in September of that year. He pleaded not guilty and remains in federal custody.
Drinkman, 34, is accused of taking part in the hacking of the electronic stock exchange Nasdaq, the theft of more than 130 million credit card numbers from Heartland Payment Systems, and cyber heists that affected 7-Eleven, the Hannaford Brothers supermarket chain, Visa, Dow Jones and Jet Blue, among others.
If convicted, he could face up to 30 years in prison.
The other three suspects are still at large.