US to continue arresting alleged hackers worldwide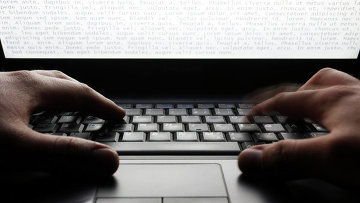 10:24 25/02/2015
MOSCOW, February 25 (RAPSI) - The United States will continue with its policy of arresting alleged criminals in third countries, Assistant Attorney General Leslie R. Caldwell announced at a news conference in Washington, D.C on Tuesday.
The news conference was held to offer a $3 million reward for information that will lead to the arrest of Russian national Yevgeny Bogachev. US officials charged him with major fraud and the development of Trojan programs, phishing networks and spam.
Caldwell said that the US cannot allow borders to protect criminals from justice. She stated that if Bogachev is arrested in a third country, the US will insist on his extradition. Bogachev cannot be extradited to the US from Russia as it is forbidden by Russian law.
United States Attorney for the Western District of Pennsylvania, David J. Hickton, added that the US will use any legitimate and diplomatic means to pursue the arrest of Bogachev.
The Russian national is suspected of developing Zbot (Gameover Zeus), a Trojan program designed to steal financial information, and a network of infected computers, Cryptolocker, that encrypts data on a hard drive and demands a ransom to decode it. The US officials announced that they managed to shut down Cryptlocker last May thanks to cooperation with 10 countries.
Also Zbot virus activity has been cut by 85% in the US and by 81% in the rest of the world, according to the FBI. However, the alleged damage from Bogachev's activity is estimated at $100 million in the US alone.
The US has been criticized by Russia repeatedly for arresting Russian nationals in third countries. The most prominent cybercrime suspects include Roman Seleznev and Vladimir Drinkman, who are now waiting for trial in the US. The Russian Foreign Ministry classified Seleznyov's arrest by US security services in the Maldives in 2014 – without warrant – as kidnapping.