European Parliament calls for independent probe into Nemtsov's murder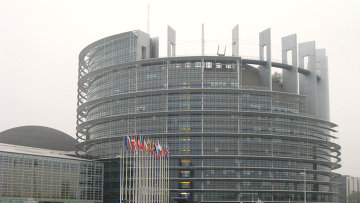 15:52 12/03/2015
MOSCOW, March 12 (RAPSI, Vladimir Yaduta) – Members of the European Parliament passed a resolution at a plenary session on Thursday calling for an independent international investigation into the murder of Russian opposition politician Boris Nemtsov.
This is the "most significant political murder in recent Russian history", reads a statement released by the European Parliament.
Nemtsov was fatally shot in central Moscow on February 27 as he walked home with Ukrainian model Anna Durytska. She was not injured in the attack and left for Ukraine earlier in March after she was questioned by Russian investigators.
Shortly after the assassination, Russian President Vladimir Putin ordered the Interior Ministry, the Investigative Committee, and the Federal Security Service to establish a joint investigation team.
Five men have been detained so far over the killing. Tamerlan Eskerkhanov, Khamzat Bakhayev, Zaur Dadayev, Anzor Gubashev and his brother Shadid were charged with premeditated murder committed by a group of persons and illegal possession of weapons. They face up to life in prison if convicted.
All the suspects plead not guily, chairman of Moscow's Public Oversight Commission, Anton Tsvetkov, said on Wednesday.