Austria says received Russian request for Bashneft CEO Ural Rakhimov extradition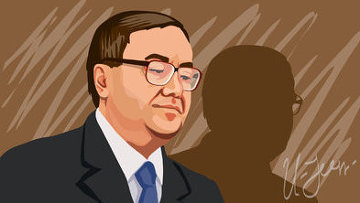 12:27 19/05/2015
VIENNA, May 19 (RAPSI) – Austrian authorities received a request from Russia to extradite former Bashneft CEO Ural Rakhimov who stands accused of embezzling over 210 billion rubles (about $4.3 billion), RIA Novosti reported on Tuesday, citing a Vienna-based Justice Ministry spokeswoman, Dagmar Albegger.
Bashneft was controlled by the government of Russia's Bashkortostan region until 2003, when a major stake was sold to companies affiliated with Ural Rakhimov, son of the former head of Bashkortostan Murtaza Rakhimov. The company was privatized in 2009 when Russian oil-to-telecoms conglomerate AFK Sistema gained control of it.
A court in Moscow ruled that privatization of Bashneft was held in violation of law. The Prosecutor General's Office brought a suit to return 71.6 percent stake in Bashneft back to the government. The Moscow Commercial Court ruled on October 30 in favor of the Prosecutor General's Office.
AFK Sistema brought a lawsuit with the Moscow Commercial Court seeking 70.7 billion rubles ($1.4 billion) in damages from Ural-Invest over forfeiture of Bashneft stock.
Rakhimov was charged in absentia with embezzlement and money laundering, put on the international wanted list.